"When things arent adding up in your business, start subtracting ."
Introduction:
When your business feels like it's constantly cluttered, it can be tough to focus on what's important. You're stuck cleaning up messes rather than working on your goals. But with a little decluttering, you can free up space and time for the things that matter. Here are a few tips to get started.
declutter (verb): to clean or organise systematically esp. in order to make more efficient use of space or time.
When most people hear this word, they think of physical objects: getting rid of excess clothing, toys, books, etc. in order to make room in their homes. And while this is an important aspect of decluttering, it's not the only one. Your mind and your business
As an entrepreneur your business is always on your mind, how to scale it, how to generate leads, looking after the existing customers, troubleshooting, balancing the books, the next launch, product, event, its no wonder a lot of solo entrepreneurs can suffer burn out. That spark of creativity that got them started in the beginning is quickly snuffed out by the multitude of clutter and stress.
Let's look at some ways you can declutter and ultimately de-stress your business.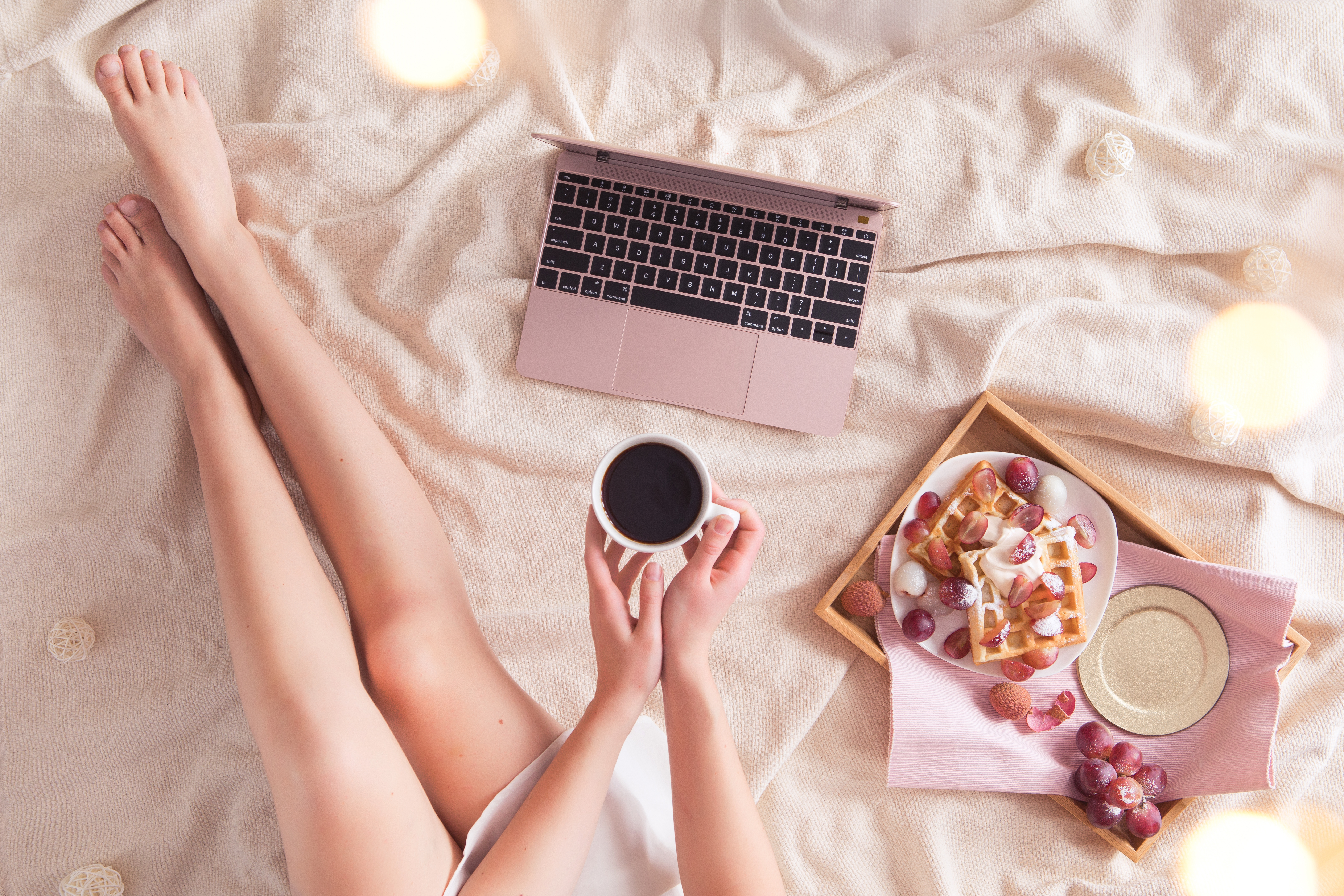 Right action not busy action

!
👊
1. Right action not busy action.
A trap a lot of business owners get stuck in is the difference between right action and busy action. Being busy for some can be a badge of honour. "Oh so sorry I can't make it I am so busy with my business" could translate to "see how successful I am" when in reality being busy is rarely a measure of success.
Some people can get so busy bogged down with the things that never generate actual income that their business slips backward or ultimately never takes off. It's a mind trick, we are taught that busy is good, its honourable.
Business with a heavy social media element can be the ultimate traps in the 'busy' illusion. Checking social media, getting lost in the scroll, emerging hours later with nothing produced and feeling like you have been 'at it' all day.
Another place you can get lost in the illusion of busy is if your business has a very prominent community factor, think network marketing. Ultimately your business is yours however there are demands on your time from the community. There is always something on offer. Training calls, community calls, catch up calls, coaching calls and the list goes on. Its possible to book your whole week out with attending calls, launches, trainings and NEVER get anything done in your own business. Yet you have been SO BUSY you wonder why with all this 'work' your business is not taking off.
Get clear!
Make a list of the income producing activities in your business and make them the focus
Don't get lost in the endless social media scroll thinking you are 'working'
Only attend what you need to, those calls, trainings etc that will push your business forward
Keep a calendar and assign times for certain activities in your business
Ask yourself several times a day is this busy work or productive work?
2. De-clutter your processes
Everything you do in your business more than once should have a specific process. If you record those processes sometimes called S.O.P's 'standard operating procedures' then you are never left floundering thinking now how did I do that last time. You don't waste time chasing your tail.
The biggest advantage of this is once you record a process as a SOP it's then out of your mind onto paper, so to speak and others can now follow this. You get to delegate!
One of the catch cry's of the entrepreneur "Oh don't worry I will do it myself". I mean why not, you know how you want it, you know how it's done, you know you can do it in a fraction of time, so what's the big deal?
Well the big deal is, if you are constantly running around doing the jobs others can easily do with a little guidance, how are you ever going to be in the creative space to scale your business? How are you going to be out there attracting new clients, if you are stuck behind the desk doing the books?
3. Automate Everything
What I mean is set up automated systems that will nurture your clients, follow up with those doing your courses, guide new customers, the list is endless.
If you allow the automated systems to do all this, then you are once again free in body, mind and spirit to scale and grow. Automation does not mean cold un personal communication. In fact inside GEM we have one of the most up to the minute automation systems. One where you can even fully automate with voice messages to their phone. So as far as your customer is concerned you took time out of your day to personally call them and touch base. To see if they need help, to check in with them on how they are doing in the course, to welcome them to your business etc etc.
Once set up these will keep the personal connection with your clients, and also declutter your mind and time so that you can keep moving forward and creating more amazing features, products, offers for them.
GEM offers the most up to the minute automation system that will not only delight your customers but keep you free to move forward in your business.
Take a look here at GEM
---
What we offer you at GEM:
Unlimited funnel builder
Unlimited website builder
Unlimited Course & Membership builder
Full CRM
Email builder with templates
Ability to set up robust email, text, voicemail sequences to nurture your leads
Pipelines to track leads progress easily
Forms and survey builder
Chat bot to place on your funnels and websites
Calendar and appointment scheduler
Blog post creator
Social media scheduler
Connection to your FB & Insta for messages and ads reporting
Connection to your 'Google my business' account for review management and ads reporting
Outbound calling
So here is our special offer for you!
We give you 14 days free and in that time our concierge service will set up your own GEM account!

A free professionally built landing page or one page website

A pipeline to monitor your leads progression

The system will notify you when a new lead is in your account

Set up your email, text, voicemail sequence to nurture leads into customers

Set up your Facebook, Insta, Stripe and Paypal integration

Set up your Social Media Scheduler

Set up your chat bot on your sites

Import over any funnels from Clickfunnels into your GEM account

Set you up with a GEM affiliate link so you can get 20% monthly from anyone you refer.
There is so much here for you! Everything you will need to completely run your online business. No need to string together multiple software anymore.
I haven't even told you about all the extras like monthly masterclasses, hundreds of free templates, and much more!
Check it out!!
You wont be sorry.
Take the 14 day free trial and let the GEM team get to work setting up your account for massive success. www.gemsoftware.com.au
Get all this for only $297pm. This will save you over $1400 in subscriptions to get the same features!